Save the date
On 26th and 27th September, Minasolve is waiting for you at the emblematic event of the year: Barcelona's Cosmetorium Forum. Event dedicated to raw materials, ingredients, testing, equipment and formulation services used in creating and manufacturing personal care and cosmetic products.
Minasolve and Eigenmann & Veronelli Iberica S.L will be happy to meet you on stand 265:
Wednesday, September 26th: 9am – 6.30pm
Thursday, September 27th: 9am – 5.30pm
CONFERENCE BY NICOLAS CARTIER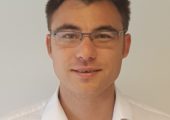 Thursday, September 27th, at 4:30, in room 6, Nicolas Cartier (Sales & Marketing Director – Minasolve – Eigenmann & Veronelli) is the keynote speaker of the TechFocus conference entitled « From Biomass to Cosmetics – Sustainable Multifunctional Ingredient & Solutions ». During this conference, he will present the ready-to-use solutions based on Pentiol Green +TM (bio-based odorless pentylene glycol).
Summary of « From Biomass to Cosmetics – Sustainable Multifunctional Ingredients & Solutions » :
Safe and natural cosmetics are trending. The growing interest by consumers makes personal care formulators look progressively after bio-based and sustainable ingredients. In addition, harsh preservative systems became out of fashion. Today's modern formulations are intrinsically safe thanks to multifunctional ingredients with anti-microbial properties.
#trend #innovation #technology #green