Bio-based chemistry is penetrating all market segments and is increasingly promoted to consumers of final products. Cosmetic and beauty care are industries where this trend is strongly growing and provides challenges to the key players to develop new formulations in line with consumer demands. New formulations mean new ingredients with a sustainable approach to the production of the raw material and the final products. Minasolve is helping in such achievement by proposing bio-ingredients developed under green chemistry principles to cope with market demands and customer focus. One of the key ingredients developed for this market segment is A-Leen® 5 (formerly called Pentiol Green +) which has been developed and produced with a proprietary process established by Minasolve's sister company Pennakem, specialized in furfural chemistry. This bio-based ingredient has now proven its versatility in its use in cosmetic formulations
and brings multiple properties to the final products. A-Leen® 5 is odourless, GMO free, first of its kind in the 1,2-alkanediol range, and has been awarded the silver award for Green Ingredients at in-cosmetics 2014 in Hamburg.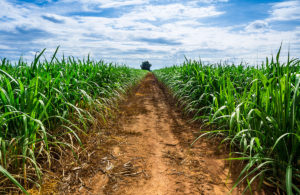 To fulfill the industry requirements, Minasolve is also currently launching ready to use solutions based on A-Leen® 5, with a strong focus on efficiency, based on preservation boosting and emollient properties. Accordingly, a new range of blends complying
with cosmetic formulation principles has been developed and tested to meet the consumers requests for substituting conventional preservative (parabens, phenoxyethanol, MIT). These blends based on the ingredient A-Leen® 5 allow to respond to the diversity of situations that cosmetic formulators are facing. A new area of cosmetic formulation is now open and key players are claiming use of those bio-ingredients as an added value for customers.