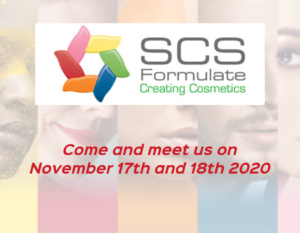 Come and meet us at SCS Formulate in Ricoh Arena on November 17th & 18th, 2020.
Make sure to schedule a meeting with us if would like to. We will be more than happy to meet you.
More practical details on the event's website.
Have a look at our products here.
Schedule a meeting for SCS Formulate – Ricoh Arena, Coventry